Christmas!!!!!!!!!!!!!!!! I LOVE Christmas. I love the songs, the cookies, the wrapping of presents. But most importantly, I love celebrating Jesus, and the gift that he brought to this world. Himself. So when you are passing around presents this year, remember our Savior and His amazing present to you!
Ok, ok. Before I get too mushy I better move on to our Christmas Book List! Every year I post my top ten picks for Christmas!!!! Each book is different, but I love them all and suggest them to you! Enjoy!
Llama Christmas Book List of 2022…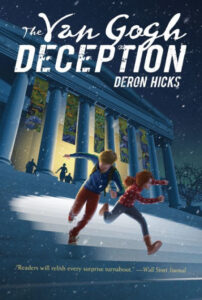 10. The Van Gogh Deception (The Lost Art Mysteries) by Deron Hicks
This series is great!!!! There is mystery, action, suspense and art crimes!!!!!! (I do love a good art crime) This is a great book for kids, girls or boys. And it even has QR codes throughout the entire book so you can see the paintings and art in the book!!!! (Awesome!)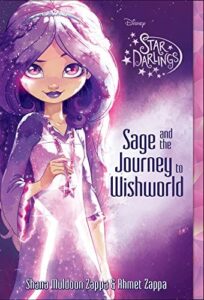 9. Star Darlings by Ahmet Zappa and Shana Muldoon Zappa
I ADORED this series when I was little! It has magical adventures, wishes coming true and a girl who plays the drums!?!?! I totally suggest this series to any young girl looking for a new clean series full of friendship and fun! (Except don't get book 7. That book is about a girl who meditates and has visions. Just skip that and get the rest of the series)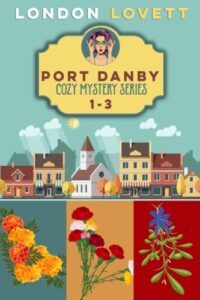 8. Port Danby Cozy Mystery Series by London Lovett
This series is one I got for my birthday and fell in love with! It is a mystery series with plenty of humor, action and romance for all those young ladies who love a good murder. But there is violence and mention of romance hints. I totally suggest these books to ladies 18 and up. (I suppose 16 and up could read it too)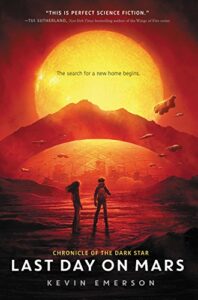 7. Last Days on Mars (Chronicle of the Dark Star) by Kevin Emerson
Ok this sci-fi series is amazing. The action, suspense, fighting and time-jumping?!?!?! I kind-of am obsessed with. (Though I am still angry with how it ended…) This book is great for boys 10 and up who love a thrilling sci-fi series with sooooo much awesomeness!!!!!!! (But there is weird sci-fi in it.)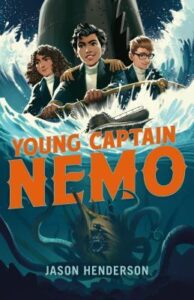 6. Young Captain Nemo by Jason Henderson
Ahhh!!!! This series is amazing! It is about the great-whatever grandson of Captain Nemo! And his adventures rescuing the monsters of the deep!!!!!!! (So cool!!!!!!!!!) It is super clean and very good for young boys! I totally suggest this trilogy!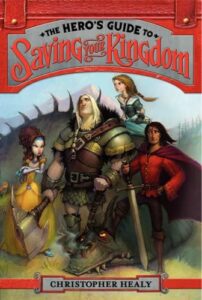 5. The Hero's Guide by Christopher Healy
Oh my fairy-tales do I LOVE this series! It is like every happily every after gone wrong! These books are about the Prince Charming's and how they save(ish) their kingdoms from witches, evil bandits, giants, dragons and more!!!!!!! It is very clean and great for kids 7 and up.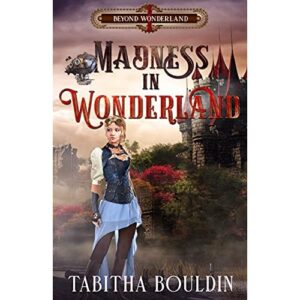 4. Madness in Wonderland (Beyond Wonderland Book 1) by Tabitha Bouldin
I LOVE THIS BOOK!!! There are so many twist and turns on the original story and it is amazing!!! There is tons of action, fighting, suspense, romance! But this is NOT a kids book. 16 and up. (Off with a head or 2)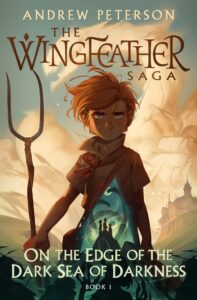 3. The Wingfeather Saga by Andrew Peterson
Ok this series is kind-of awesome. It is a adventure filled with family, God and vampire cows! There is battles, wars, super awesome creatures and a message of family throughout the series. I suggest this book to families looking for a new read together. (Or that one kid who loves pictures of really weird animals and reading about battle scenes!)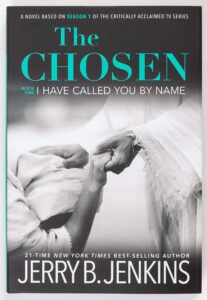 2. The Chosen Books Season 1 and 2 by Jerry B. Jenkins
This book is amazing. This show is amazing. And this series is AMAZING! Watch The Chosen people!!! And then go an get the books for the big Chosen fan in your family!!!! It's basically like watching the first 2 seasons, but in book form!?!?!?! What's not to love?
And the number 1 book suggestion of 2022 is…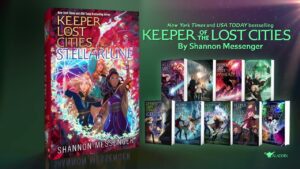 1. Keeper of the Lost Cities by Shannon Messenger
This series is my all time favorite book series!!!!!!! I have been reading these books since 2014 and I just can't stop!!! These books are sooo clean. With adventures, action, mystery, magic and more I totally suggest these books to girls who LOVE a good magical story! (But there isn't any magic?!? It's described more like science. How cool is that?!?!) There is violence though. Nothing grossly described, but it's in there. 12 and up girls is who I suggest this too.
Well there you have it. The book list of my dreams! And one that I am hoping you can find at least 1 new book to ask for Christmas. I hope you all have a beautiful week and now I have to go to homework… Fun. Adios!!!!! -The Young Llama Reader.
Was this post helpful?
Let us know if you liked the post. That's the only way we can improve.