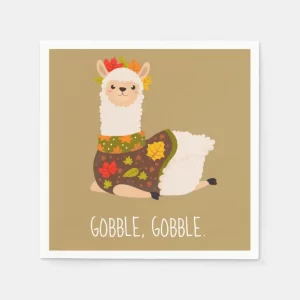 Hola my Llamaings!!!!! And Happy Thanksgiving!!!!!!!
It is that time of year that we think about all the things we are thankful for. Family and friends gather around the table to thank God for their gluten filled food and lactose drowned desserts and we all get to be together in love.
(Just so you know, I am thankful for the life Jesus has given me and the love I get to share, but I can't eat any of this food, so Thanksgiving is one of those holidays I just eat my chicken and rice in the corner… Can we skip to Christmas yet?)
Anyways, I am very thankful for all you awesome llamas, who keep coming back to read my super wacky reviews and find new books. You are awesome! And I am super thankful for my family who allow me to keep getting books even though I read them too quick. (Love ya dad!) I hope you all have a beautiful thanksgiving with your favorite people! Adios! -The Young Llama Reader.
Was this post helpful?
Let us know if you liked the post. That's the only way we can improve.