Young Llama Thoughts
Adventurous

Christian Friendly

Easy Reading

Humerous

Youth Appropriate
Overall
3.2 Llamas










Review
This book was sent to me by Baker Book House for my honest review. And honestly, I loved it!!!!! There was mystery, action, adventure, romance and undercover work!!!!!!!!!
In this book, 2 college sweethearts are reunited after 10 years to go undercover as a Muslim couple to find an ecoterrorist organization that is threatening numerous oil lines. But they will have to push aside old heartaches to accomplish their mission and make it out alive.
I loved the first book in this series, and this one was just as good. The story is very technical and has a lot of government talk that can be confusing but the plot line is great!
There is violence in this book though. People get beat up, shot, disappear, and get lit on fire… Plus the explosions that kill people… So over all not a kids book…
Over all, this series is sooooo good and one I totally suggest! 18 and up girls who love adventure will love this series! -The Young Llama Reader.
Pros
An amazing mystery!!!
Christian friendly!!!!
Cons
Lots of violence and mention of people dying…
Not a kids book…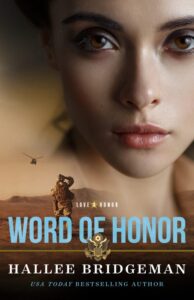 FBI Special Agent Lynda Culter is investigating an ecoterrorist organization in the Alaskan wilderness when her partner is taken captive and murdered before her very eyes. The only person who can identify the key players, Lynda gets assigned to take part in a joint operation in Istanbul to take the organization down.
As a woman in a Muslim country, she'll find it much easier to move around undetected with a fake husband. Unfortunately for her, the man assigned to play the role is none other than US Army weapons specialist Bill Sanders–the man who crushed her heart into a million pieces back in college.
With a cargo bay's worth of hurt and baggage between them, these two consummate professionals must play their parts perfectly if they hope to stop those responsible for bombing oil pipelines, killing innocent civilians, and threatening to destabilize the oil markets. But love long buried has a way of resurfacing at the most inopportune times–and protecting Lynda has become Bill's primary focus.
Was this post helpful?
Let us know if you liked the post. That's the only way we can improve.