Young Llama Thoughts
Adventurous

Christian Friendly

Easy Reading

Humerous

Youth Appropriate
Overall
4.2 Llamas










Review
Hi! This is the Turtle Reader, Young Llama's Momma.
I am here to review the Anne of Green Gables series by L.M. Montgomery.
This has been one of my favorite series since I was about 10 years old. I reread it about every 5 years or so. There are 7 books in this series and they follow the life of Anne Shirley from childhood to her adult years. These books are sweet, funny and pull at your heartstrings! I definitely recommend reading the entire series.
They ARE written in the early 1900's, so the language can be a little hard to understand, but I think learning some words from another century is kind of fun.
As a side note, L.M. Montgomery wrote a LOT of novels. I own most of them, and love them all. In addition to the "Anne" books, The "Emily" books are also an excellent read.
I hope you will try these books out! Enjoy!
Pros
Very clean read
Fun, adventurous read
Great to read-aloud
Cons
Uses harder to read language for younger kids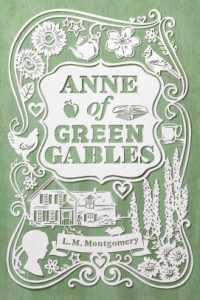 Anne of Green Gables is a 1908 novel by Canadian author Lucy Maud Montgomery. Written for all ages, it has been considered a children's novel since the mid-twentieth century. It recounts the adventures of Anne Shirley, an 11-year-old orphan girl who is mistakenly sent to Matthew and Marilla Cuthbert, a middle-aged brother and sister who had intended to adopt a boy to help them on their farm in Prince Edward Island. The novel recounts how Anne makes her way with the Cuthberts, in school, and within the town.
Since publication, Anne of Green Gables has sold more than 50 million copies and has been translated into 20 languages.[4] Numerous sequels were written by Montgomery, and since her death, another sequel has been published, as well as an authorized prequel. The original book is taught to students around the world.
It has been adapted as film, made-for-television movies, and animated and live-action television series. Anne Shirley was played by Megan Follows in the 1985 Canadian produced movie. Plays and musicals have also been created, with productions annually in Canada since 1964 of the first musical production, which has toured in Canada, the United States, Europe and Japan.
Marilla Cuthbert and Matthew Cuthbert, middle-aged siblings who live together at Green Gables, a farm in Avonlea, on Prince Edward Island, decide to adopt a boy from an orphan asylum in Nova Scotia as a helper on their farm. Through a series of mishaps, the person who ends up under their roof is a precocious girl of eleven named Anne Shirley. Anne is bright and quick, eager to please but dissatisfied with her name, her pale countenance dotted with freckles, and with her long braids of red hair. Being a child of imagination, however, Anne takes much joy in life, and adapts quickly, thriving in the environment of Prince Edward Island.
Was this post helpful?
Let us know if you liked the post. That's the only way we can improve.