Young Llama Thoughts
Adventurous

Christian Friendly

Easy Reading

Humerous

Youth Appropriate
Overall
4.1 Llamas










Review
This book is sooooooo cute!!! It's about this girl who's brother is autistic and she is trying her very best to keep her home life and her normal separate. But then she learns that hiding him from her friends is no way to make real friends!
The book is very clean, but a few kids to make fun of her little brother. And she gets really angry at her parents at times because they focus more on her brother and not on her. Other than that, the book is PERFECT!!!!!
Over all, this is a great book to read for any age!!!! It helps kids understand how kids with disabilities are easier to talk to than you think! -The Young Llama Reader.
Pros
A very sweet story about being different and excepting it!
A great book for kids and teens!!!!
Cons
Some People make fun of kids with disabilities…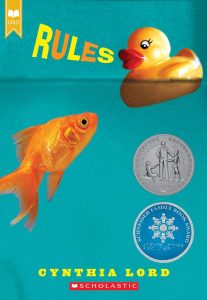 Twelve-year-old Catherine just wants a normal life. Which is near impossible when you have a brother with autism and a family that revolves around his disability. She's spent years trying to teach David the rules from "a peach is not a funny-looking apple" to "keep your pants on in public" — in order to head off David's embarrassing behaviors.
But the summer Catherine meets Jason, a surprising, new sort-of friend, and Kristi, the next-door friend she's always wished for, it's her own shocking behavior that turns everything upside down and forces her to ask: What is normal?
Was this post helpful?
Let us know if you liked the post. That's the only way we can improve.