Hey ya'll, who is ready for summer?!?!? And of course to go along with the summer fun, I am making my Summer Book List with 10 book picks on it that I suggest to you! So take a look, and maybe you can find a few new reads for the summer season.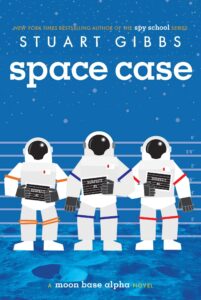 10. Space Case (Moon Base Alpha)

Stuart Gibbs write some of the best books for young boys! And his space series is one of my personal favorites! With murder, adventure, mystery and friends from out of this world, this series is great for boys 8 and up!!!!!!!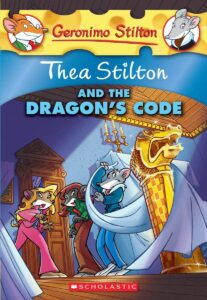 9. Thea Stilton book series

This is the series that I really feel in love with reading. It is sooooooo clean, advantageous, filled with mystery and perfect for young girls learning to read! It has tons of pictures, lots of fun words written in different fonts and has over 30 different books to read! I suggest this series for girls 7 and up!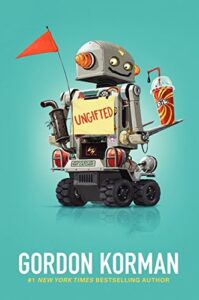 8.Ungifted and SuperGifted

I love Gordon Kormans books. They are so funny, uplifting and great for boys. The Gifted series is personally one of my favorites of his. And I TOTALLY suggest it to boys looking for a funny read filled with robots and crazy friends! This would be perfect for boys 10 and up!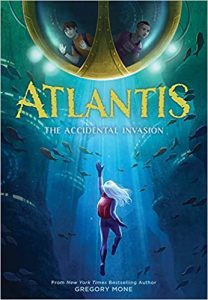 7. The Accidental Invasion (Atlantis Books 1 and 2)

I am completely obsessed with the idea of Atlantis! I have several different Atlantis themed books, but these 2 books are waaayy clean, totally funny and filled with adventure under the sea. I love them, and personally I think both boys and girls 8 and up will love them too!!!!!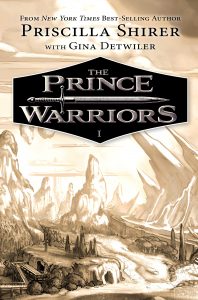 6. The Prince Warrior Series

Oh my goodness is this series good! These books are about the Armor of God and Spiritual Warfare, but they are written for kids 9 and up!!!!!! All 4 books are super clean but they do have fighting in them. Think Narnia but not as violent. There are monsters or spirits that the kids fight, but God always wins in the end so no worries about that.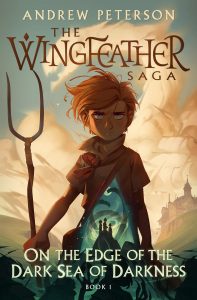 5. The Wingfeather Saga
This series is one I am currently obsessed with! They are filled with soooo much adventure, action, and magic all set in a world of monsters. Good vs. Evil, dragons, fighting, this book is amazing and one that could be read as a family or on your own. It can be dark at some points, but the Light always prevails! This is a series I suggest for kids 8 and up, but warning it is a bit scary at times.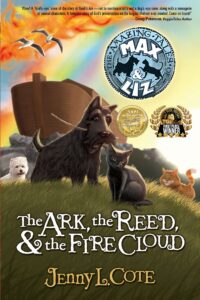 4. The Epic Order of the Seven

This is a series that I have not personally read, but my big sister loves them so they made the list! These books are a historical series with animals that travel through time to protect God's people throughout history! From the Bible times to the American Revolution these books will take you through action, mystery and Spiritual Warfare. I suggest it to kids 8 and up or for families looking for a new read!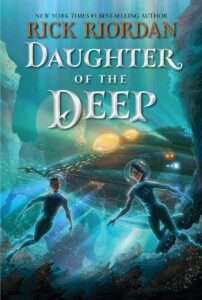 3. Daughter of the Deep

So not only am I obsessed with Atlantis but I also love any book with Captain Nemo in it. And this book did not disappoint!!! With adventure, murder, action and a mysterious past filled with secrets, this book is one that girls 10 and up will adore!
2. Keeper of the Lost Cities

So of course my favorite book series had to make it on the list. (If it didn't this list would be unless to me 😉 ) This series is soooooo amazing! Set in a world filled with elves, ogres and gnomes, this magical adventure is perfect for girls 9 and up! Though this book does have some violence so be warned.
And my number 1 choice for this years summer book list is…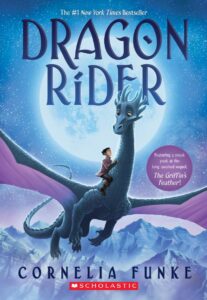 1 . The Dragon Rider by Cornelia Funke

Ahhhh!!!!! I love this series!!!!! This author wrote such an amazing book series and I TOTALLY suggest these 3 books to kids 7 and up! They are so clean and filled with adventure, friendship, action, and magic all in a story line perfect for anyone! Seriously, these books are written like classics (without the difficult reading) and is perfect for kids!
Anyways, there is my top 10 books and series for summer 2023. Hopefully you will find 1 or 2 books of this list to read this summer. And I hope you all have a blessed day! -The Young Llama Reader.
Was this post helpful?
Let us know if you liked the post. That's the only way we can improve.