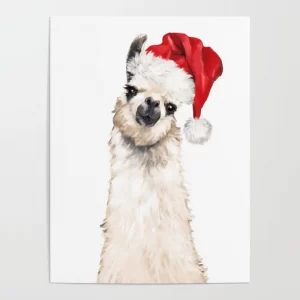 Why hello there! It is I, your amazing and absolutely Fabulous Young Llama Reader. Here to bring you some Christmas News… I'm quitting!!!!!
Hahahaha! Just kidding! I am simply going on Christmas Break. (Even llamas deserve time off on Christmas!) I know I haven't been reviewing a lot this week, "College is hard, Buddy!" but I am simply too busy to read any new books! (Currently re-reading Keeper of the Lost Cities for the 7th time this year. I am NOT obsessed, just completely and utterly addicted.)
But I will probably post 1 or 2 musings on Christmas, but I will be on break till New Years! I hope your Christmas is filled with family, new books and Jesus!!!!!! Adios! -The Young Llama Reader
Was this post helpful?
Let us know if you liked the post. That's the only way we can improve.