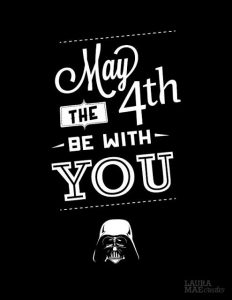 Happy Star Wars Day my Llama Friends! For those who don't know, I am a HUGE Star Wars fan!!!!! (Though I very much dislike The Force Awakens saga… Those movies were dumb. And the books were just plain sad.)
But do you know what is better than the movies? The BOOKS!!!!!! From Dark Disciple to the original Thrawn trilogy I love them! However, not even Star Wars is perfect. There is violence, and a lot of it. Weird sci-fi "magic"? (Just like weird force powers or a planet has a weird ecosystem.) And awesome fight scenes!!!!!
But through it all, Star Wars was the series I read when I had no other books! It is a clean good series to read (especially for boys!); but you do have to be careful which book you want to read! Look through some of my reviews to help you out! And have a very "Sithy" day!!!! -The Young Llama Reader.
P.S. The Legends books are the ones I suggest. The new books have weird stuff in them….
Was this post helpful?
Let us know if you liked the post. That's the only way we can improve.