Young Llama Thoughts
Adventurous

Christian Friendly

Easy Reading

Humerous

Youth Appropriate
Overall
3 Llamas










Review
This book was sent to me by Baker Book House and I have been waiting for this book for a year!!!! And it was worth the wait! (Though it is hard to read…)
This book is about a young women who escaped from human trafficking and was rescued by a young millionaire who's only way to truly get her to safety is to marry her. But the people you bought her are out for revenge and she doesn't know if she can escape this arrangement without falling for the man who rescued her…
This book is beautiful. And heartbreaking. And really sad at times. But it has such a beautiful message of hope, love and overcoming with the help of those who love you! But I will tell you it is a hard message to read sometimes!!!!!!
The book does have a lot of human trafficking mentioned and a lot of women are hurt in the book. However nothing is described just hinted at. But it is still in the book and that makes it an 18 and up book. There is violence, mention of people dying, bruises and having something taken forcefully.However yet again it is only described.
Over all, this book is very good but can be hard to read and is NOT A KIDS BOOK!!!!! 18 and up. Have a nice day! -The Young Llama Reader.
Pros
A beautiful story about love and overcoming.
A great book for 18 and up girls!
Cons
NOT A KIDS BOOK!
Mention of human trafficking…
Violence…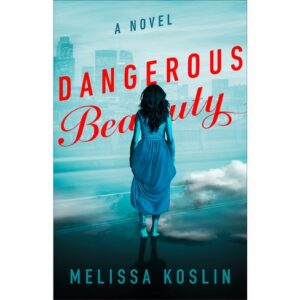 Liliana Vela hates the term victim. She's not a victim, she's a fighter. Stubborn and strong with a quiet elegance, she's determined to take back her life after escaping the clutches of human traffickers in her poor Mexican village. But she can't stay safely over the border in America–unless the man who aided in her rescue is serious about his unconventional proposal to marry her.
Meric Toledan was just stopping at a service station for a bottle of water. Assessing the situation, he steps in to rescue Liliana from traffickers. If he can keep his secrets at bay, his wealth and position afford him many resources to help her. But the mysterious buyer who funded her capture will not sit idly by while his prize is stolen from him.
Melissa Koslin throws you right into the middle of the action in this high-stakes thriller that poses the question: What is the price of freedom?
Was this post helpful?
Let us know if you liked the post. That's the only way we can improve.