Young Llama Thoughts
Adventurous

Christian Friendly

Easy Reading

Humerous

Youth Appropriate
Overall
4.3 Llamas










Review
Ok my amazing mom got me this book Saturday and I just finished reading it today; and I have to say… wow. This book will make you think, there are so many plot twists I wasn't expecting! I was honestly thrown when I finished it and now I have to read books 2 and 3!!!!!
Madeline has a lung disease that is slowly stealing her life away, and Jason has lost his family's love when his sister died. Both stuck in sorrow but trying to fight through are surprised when a stranger offers to heal Madeline if she comes to work for the Sunlit lands for a year. When taken to this strange world they are thrown right in the middle of a terrible war but both sides have secrets of their own and are willing to kill to protect them… Will they make it out alive?
Ok I was not excepting the twists this book took! I was seriously confused on who was good, who was bad? Where was Jesus? How exactly was this Christian? But as I kept reading more and more mysteries made sense and then!… IT ENDED!!!! Talk about a cliff-hanger! (No spoilers but I was a bit like, "WHAT! That's how book 1 ends?!?!?!?!") So I then immediately got book 2 and 3 from my library.
This book was very clean, but let me tell you it's about war people are gonna die. There is mention of battle wounds, caved in chests, arms kind-of gone, destroyed limbs, scars, blood, life being drained away. Plus the girl in the book has a lung disease that is killing her, it is mentioned and described.
And on top of all that there is a very Narnia magic to the book. People are kind-of alien like in the book, whether they are made of planets, have colorful magical tattoos, or are monsters they seem to be a bit magical. (No voo-doo or creepy magic, though the Scim are creepy a lot like some beasts in Narnia!)
Over all, this is a series I suggest to 12 and up boys and girls. And I am TOTALLY ready to read books 2 and 3!!!!!!! I can not wait! See ya! -The Young Llama Reader.
Pros
An amazing story!!!
Christian-friendly!
Perfect for teens!!!!!!!
Cons
Violence and war…
Evil people/monsters…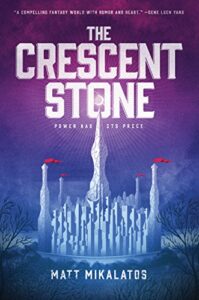 A girl with a deadly lung disease . . .
A boy with a tragic past . . .
A land where the sun never sets but darkness still creeps in . . .
Madeline Oliver has never wanted for anything, but now she would give anything just to breathe. Jason Wu skates through life on jokes, but when a tragedy leaves him guilt-stricken, he promises to tell only the truth, no matter the price. When a mysterious stranger named Hanali appears to Madeline and offers to heal her in exchange for one year of service to his people, Madeline and Jason are swept into a strange land where they don't know the rules and where their decisions carry consequences that reach farther than they could ever guess.
Was this post helpful?
Let us know if you liked the post. That's the only way we can improve.