Young Llama Thoughts
Adventurous

Christian Friendly

Easy Reading

Humerous

Youth Appropriate
Overall
3.9 Llamas










Review
This book was sent to me by Baker Book House and wow, was it good! This historical fiction was so clean, funny and perfect for girls 16 and up! (Aka I loved it!)
This book is about a young women preparing herself for marriage to a man she doesn't love to save her families land. But when she stumbles along a man horribly beaten she decides to risk it all to save his life. Years later he tries to return the favor but finds her in trouble. Now they will both have to move past their broken pasts to start a new life and find love.
This book was soooo good! It was clean, funny and so romantically sweet!!!! I loved the funny banter between the main characters and the story was beautifully written. Though there is some violence. Mention of street fighting, people getting beat up or worse. Plus some adult topics like women "working" sometimes against  their will… So… not a kids book, 16 and up!
Over all, I love this book and the way this author writes such compelling stories set in the perfect historical age. I very much suggest this book and this author! Adios! -The Young Llama Reader.
Pros
A great book for girls 16 and up!
Very Christian-friendly!!!
Interesting, funny and romantic!!!!!!
Cons
Some violence and mention of adult topics…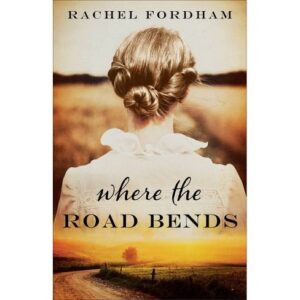 As Norah King surveys her family land in Iowa in 1880, she is acutely aware that it is all she has left, and she will do everything in her power to save it–even if that means marrying a man she hardly knows. Days before her wedding, Norah discovers an injured man on her property. Her sense of duty compels her to take him in and nurse him back to health. Little does she realize just how much this act of kindness will complicate her life and threaten the future she's planned.
Norah's care does more than aid Quincy Barnes's recovery–it awakens his heart to possibilities. Penniless and homeless, he knows the most honorable thing he can do is head on down the road and leave Norah to marry her intended. But walking away from the first person to believe in him proves much harder than he imagined.
Rachel Fordham invites you to experience the strength and beauty of love forged in the crucible of hardship in this heartwarming story.
Was this post helpful?
Let us know if you liked the post. That's the only way we can improve.