Young Llama Thoughts
Adventurous

Christian Friendly

Easy Reading

Humerous

Youth Appropriate
Overall
3.3 Llamas










Review
This book was sent to me by Baker Book House and wow! It is really good! (I mean like the adventure, romance and action?!?! Amazing!)
This book is about a doctor who moved to Africa to escape her crazy family and their life in the spot light. But when she fails to save the life of a local warlord's son she is rescued by an American Soldier and cast straight into an escape into the jungle. With her life on the line she will have to trust a man who is taking the lives she is trying to save…
This book was really good! There was action, romance and adventure at every turn and the suspense keeps you reading till the very end! However, there is violence and gross doctor stuff. (I don't like blood so…) People get shot, hurt and there is mention of some surgeries…
And on top of all that there is mention of the African warlord stealing young boys and turning them into soldiers. Killing off villages and treating women "badly". So… not a kids book. 18 and up Ladies!
Over all, this book has such a beautiful way it is written it really pulls you in! I very much suggest it to ladies who love a good suspense story in the jungles of Africa. Adios! -The Young Llama Reader.
Pros
A beautiful story!
Filled with adventure!!!!!
Cons
A LOT of violence…
Some mention of adult topics…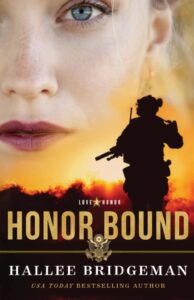 It may seem odd to seek peace by moving to a war-torn African country, but for medical missionary Dr. Cynthia Myers, it provided a way to escape a shallow life of unearned wealth, a philandering fiancé, and a father now square in the public eye as vice president of the United States. At least here she knows her work and life have meaning. But all that is thrown into chaos when she fails to save the life of a local warlord's mortally wounded son.
As part of the Army Special Forces "A-Team" on a mission to capture and subdue the warlord, Captain Rick Norton is compelled to use deadly force to save Cynthia's life. Enraged at the violence she witnessed and riddled with guilt that men died because of her, Cynthia tries to hold on to her anger–but an unwanted attraction is taking hold.
With two members of his team badly injured and rebels in hot pursuit, Rick will have to draw upon all his strength and cunning to get her out alive . . . because he's beginning to think they just might overcome their differences and be able to make a life together.
Was this post helpful?
Let us know if you liked the post. That's the only way we can improve.