Young Llama Thoughts
Adventurous

Christian Friendly

Easy Reading

Humerous

Youth Appropriate
Overall
3.7 Llamas










Review
So I saw these books online and at first just assumed they weren't going to be clean and that I probably wouldn't be able to read them. Then my mom looked at them, and using the super power God gave her, and told me they were clean! (I don't know how she does it! It's like she uses x-ray vision to read the book and see if it's clean or not!) So I read it… And LOVED IT!!!!!
This book is about a young women born into 1 of the 7 houses that rule the land. Each house has a Creator given power to help them protect their people; but the house of Ravenwood lost their long ago… Or so everyone thinks. Selene, like all of the women in her bloodline, is gifted with the power to walk in others dreams. But her mother tells her their real power, the power to become a dream-killer. When she is tasked with her first kill, the one man who could bring peace to their land, she isn't certain she can succeed. Especially when she gets a glimpse of the young lords soul filled with light and hope of a Creator her people don't know. Will she be able to overcome her families dark past and defeat the Dark Lady her people worship? And will she find light and love on the way?…
Ok, this book reminded me soooo much of The Blood of Kings trilogy by Jill Williamson. It was filled with clean magic, adventure and romance! Plus it is Christian-friendly!!!!! I loved how God was represented in the book as the Creator of everything. This is a great book for girls 16 and up.
However, there is some violence. People die, drown, mention of blood and being attacked. And there is a point where Selene sees a memory of a young girl being 'aped. Nothing is described but there is mention of screams and she can see their legs. So… not a kids book!
Over all, I loved this series! I am totally buying it to add to my collection and can't wait to review books 2 and 3! Love you my Llamaings!!!! -The Young Llama Reader.
Pros
An amazing story-line!
Christian-friendly!
Good for girl 16 and up!
Cons
Mention of some non-kid-friendly topics…
Violence and death…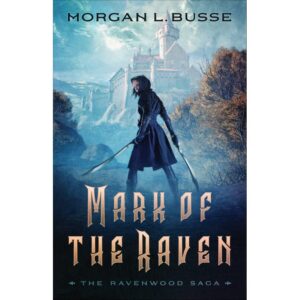 Lady Selene is the heir to the Great House of Ravenwood and the secret family gift of dreamwalking. As a dreamwalker, she can enter a person's dreams and manipulate their greatest fears or desires. For the last hundred years, the Ravenwood women have used their gift of dreaming for hire to gather information or to assassinate.
As she discovers her family's dark secret, Selene is torn between upholding her family's legacy–a legacy that supports her people–or seeking the true reason behind her family's gift.
Her dilemma comes to a head when she is tasked with assassinating the one man who can bring peace to the nations, but who will also bring about the downfall of her own house.
One path holds glory and power, and will solidify her position as Lady of Ravenwood. The other path holds shame and execution. Which will she choose? And is she willing to pay the price for the path chosen?
Was this post helpful?
Let us know if you liked the post. That's the only way we can improve.