Young Llama Thoughts
Adventurous

Christian Friendly

Easy Reading

Humerous

Youth Appropriate
Overall
4 Llamas










Review
This book was sent to me by Baker Book House for my review, and it was a pretty good read. I have found most of Elizabeth Goddard's books are pretty good reads for girls 16 and up; especially if you love a good suspense novel!
This book is about a police chief who is just trying to keep her job in her small town in the middle of no-where Alaska, when suddenly multiple bodies start piling up. With these unexpected crimes beginning to start effecting her job even more, she has to turn towards the one man in town who seems to know whats going on, but is just trying to disappear… Can she trust him to save her town and job?
I enjoyed reading this book a lot. It was fun, interesting and well written. The romance was sweet but kind-of immediately, but the plot line was great. However, the end felt really rushed… The last few chapters just kind-of happened, with no pausing or explanation… There is also violence mentioned. People are found dead. Some of the bodies are effected by nature and animals.
Over all, this was a pretty good book. I would suggest it to girls 16 and up, but it wasn't my favorite book by Goddard. Have a nice week! -The Young Llama Reader.
Pros
A good read for older girls.
Clean and Christian-friendly!
Cons
Violence and mention of bodies…
The end felt rushed…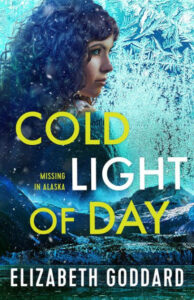 Police Chief Autumn Long is fighting to keep her job in the quiet Alaska town of Shadow Gap when an unexpected string of criminal activity leaves her with a wounded officer, unexplained murders, and even an attack on her own father. Despite her mistrust of outsiders, she turns to Grier Brenner, a newcomer who seems to have the skills and training Autumn needs to face this threat to her community.
Grier is in Alaska for the same reason so many others are—to disappear—when Chief Long enlists his help. He emerges from the shadows and proves his mettle, but his presence in her life could be a deadly trap for them both. If his secret is exposed, all will be lost. And he's not sure even Autumn could save him.
As the stakes rise and the dangers increase, Autumn and Grier must rely on each other to extinguish the deadly threats.
Was this post helpful?
Let us know if you liked the post. That's the only way we can improve.