Young Llama Thoughts
Adventurous

Christian Friendly

Easy Reading

Humerous

Youth Appropriate
Overall
3.3 Llamas










Review
This book was sent to me by Baker Book House. And it is a good book, one I will read again. But there is some mentions of things that are NOT kid-friendly at all! (Most definitely a 16 and up book.)
This book is about a women who is on a murder case of a young pregnant girl. Going back to her hometown is not her first wish, but when she comes face to face with her old love it suddenly gets worse… With the case slowly twisting into a mystery of lies and deceit. Can Ainsley and Lincoln solve it before it's too late?
I enjoyed the book. I love action, adventure and suspense, BUT… There was a lot of mention of drugs, girls getting pregnant young, suicide, LOTS of bullets flying, and many people getting shot. I don't know if it is one of my favorite books. I will only suggest it to ladies who really like that kind-of mystery. I personally am the sunshine and rainbows kind-of book reader.
Over all, I do like the book and I will suggest it to those who like that kind-of mystery. (Plus it is Christian-friendly as well! )  But this is NOT a kids book. 16 and up! Have a fantastic day! -The Young Llama Reader.
Pros
Adventure, action and mystery.
Romance and suspense!
Cons
LOTS of violence, death and not kid-friendly stuff…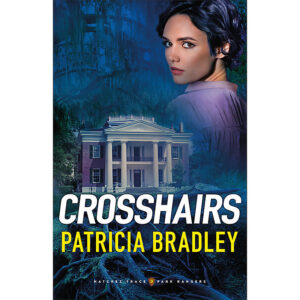 Investigative Services Branch (ISB) ranger Ainsley Beaumont arrives in her hometown of Natchez, Mississippi, to investigate the murder of a three-month-pregnant teenager. While she wishes the visit was under better circumstances, she never imagined that she would become the killer's next target–nor that she'd have to work alongside an old flame.
After he almost killed a child, former FBI sniper Lincoln Steele couldn't bring himself to fire a gun, which had deadly and unforeseen consequences for his best friend. Crushed beneath a load of guilt, Linc is working at Melrose Estate as an interpretive ranger. But as danger closes in on Ainsley during her murder investigation, Linc will have to find the courage to protect her. The only question is, will it be too little, too late?
Award-winning author Patricia Bradley continues her Natchez Trace Park Rangers series with a story about how good must prevail when evil just won't quit.
Was this post helpful?
Let us know if you liked the post. That's the only way we can improve.