Young Llama Thoughts
Adventurous

Christian Friendly

Easy Reading

Humerous

Youth Appropriate
Overall
4 Llamas










Review
This book was sent to me by Baker Book House, and it is another great book by Elizabeth Goddard!
This book is filled with adventure, action, mystery and romance as FBI Special Agent Jack Tanner and US Forest Service Special Agent Terra Connors try to figure out what is going on in the great forest of the Rocky Mt.
The book was really good. With plenty of action and suspense to keep me going! There is some violence in it, and a few people die. Weather by bullet, falling off cliffs, and helicopter crashes… Other than that the book was perfect!
Over all, a great book for any older girl looking for an Rocky Mt. Adventure!!! Have a wonderful day -The Young Llama Reader.
Pros
A great book for older girls!
Adventure, mystery and action!!!!!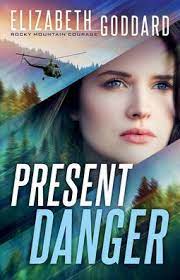 Former FBI Special Agent Jack Tanner is working as a detective in Montana when he comes across a body in the national forest during a search and rescue mission. He's committed to finding the killer, even if it means working alongside his old flame, US Forest Service Special Agent Terra Connors.
When Terra discovers that the murder victim had ties to a powerful and dangerous trafficker of archaeological artifacts, the investigation takes a deadly turn–one that hits too close to home. As Terra fears she lacks the courage to face what comes next, Jack is more determined than ever to protect her. But he's failed her before. And if he fails this time, it will cost them far more than just their hearts.
Join bestselling and award-winning author Elizabeth Goddard as she plunges you into a web of deceit made of hidden crimes, open threats, and long-buried family secrets in this gripping first book of an explosive new series.
Was this post helpful?
Let us know if you liked the post. That's the only way we can improve.