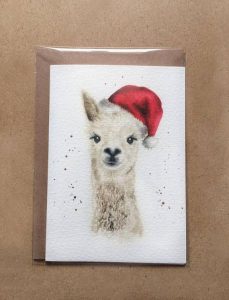 Hola my wonderful Llama Friends!!!!! I am sooooo excited about Christmas!!!!! Yeah, this year is a stinker, but I still get to give to others at Christmas time, and that always makes my day!!!! (My love language is gifts, so I REALLY like giving gifts!!!!!! Especially to my family and friends!)
So, I am going on Llama Christmas BREAK! I won't be posting or reviewing anything till December 31st!!!!! (I hope that isn't too long of a break…. But I really need it. Mostly cause I AM OUT OF BOOKS!!!!!!) So until 2021, there won't be a lot of reviews…sorry!
But I hope you are excited for Christmas!!! My church just celebrated Christmas for Christ, which is a beautiful tradition of giving back to Jesus each Christmas. Everyone who is able, gives some money to Jesus, to help support and start new churches!!!!! It is such a beautiful thing to do and every Christmas, it is one of my favorite things to do. (I TOTALLY suggest looking into it!) Anyways, I hope you all have a great holiday! And more books coming soon! Merry Christmas! -Young Llama OUT!
Was this post helpful?
Let us know if you liked the post. That's the only way we can improve.