Young Llama Thoughts
Adventurous

Christian Friendly

Easy Reading

Humerous

Youth Appropriate
Overall
3.1 Llamas










Review
Sniff!, Ok this book really broke my heart!!!! It was sent to me by Baker Book House for my honest review. And honesty… It was pretty good, but soooooo sad!!!!!!! (Like boo-hooing everywhere kind-of sad… Lot of tears and snot…)
The book is about this man who has wasted his whole life on fun, finding a second chance. When he was 23, his brother was killed. 30 something years later his sister in-law shows up asking him if he is willing to give up his life to save his brother's… He agrees and goes back in time to hopefully prevent his brother's murder… and figure out who's behind it all as well!
The book was soooooooooooo good!!!! But boy was it sad. It is very clean with one of two mentions of a boyfriend and girlfriend staying in the same room. (Never happens only mentioned.) There is some violence, lots of pain, cancer issues and murder.
Over all, I would suggest this book to someone with an iron heart. Kidding! This book is for everyone, if you are willing to cry all over it!!!!!!! I hope you all have a nice day! -The Young Llama Reader.
Pros
A very interesting book filled with plot twists!
Time-travel, murder attempts, action!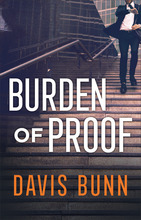 The one thing he needs is a second chance. But it's the one thing he can never get–or so he thinks.

A few months before his twenty-first birthday, Ethan missed the chance to save his brother's life. Adrian was murdered on the steps of the courthouse in Jacksonville, Florida. Ever since that fateful day, Ethan has sensed a deep disconnect between the man he should have been and the one he has become. His days play out a beat too slow, his mind rehashing the scene of his failure again and again.
When Adrian's widow appears, asking for his help in uncovering what was really behind his brother's death, Ethan is stunned. The legal case they were pursuing was more far-reaching than he could have imagined–it could even threaten the global power structure.
Ethan joins the search for answers at the ultimate cost. As he enters into his own past, will he discover a means to redeem the future?
Was this post helpful?
Let us know if you liked the post. That's the only way we can improve.