Young Llama Thoughts
Adventurous

Christian Friendly

Easy Reading

Humerous

Youth Appropriate
Overall
4.2 Llamas










Review
This book was sent to me by Baker Book House and I love this book!!!! It is soooooo good! And it is filled with twists and turns with every chapter! I could not figure out who was in love with who, and why the note was there and who sent it!
The book is about this letter that this girl finds in her desk. It's a love letter that was never sent. And she decides to go try to find the writer while posing as a nurse to this very cranky lady. But soon the letter is misplaced and everyone begins thinking it's theirs, all while this poor girl is trying to gt it back.
I love the book! It was funny, clean, Christian-friendly and so romantic! ("Sigh… I love a good romance story!") And I did not except it to be a mystery either! There is some mentions of problematic marriages though, and babies being born to early… Which just brings the book together even more! (However you may shed a few tears. You have been warned!)
Over all, an amazing book and one that I will reread for the rest of my life!!!!! I hope you all have an amazing day! -The Young Llama Reader.
Pros
An AMAZING book for teen girls!!!!
Funny, mysterious, and filled with romance!!!
Cons
Mention of babies being born too early and broken family's…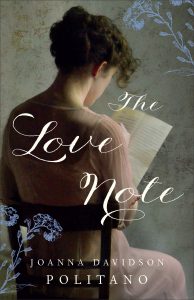 Focused on a career in medicine and not on romance, Willa Duvall is thrown slightly off course during the summer of 1865 when she discovers a never-opened love letter in a crack of her old writing desk. Compelled to find the passionate soul who penned it and the person who never received it, she takes a job as a nurse at the seaside estate of Crestwicke Manor.
Everyone at Crestwicke has feelings–mostly negative ones–about the man who wrote the letter, but he seems to have disappeared. With plenty of enticing clues but few answers, Willa's search becomes even more complicated when she misplaces the letter and it passes from person to person in the house, each finding a thrilling or disheartening message in its words.
Laced with mysteries large and small, this romantic Victorian-era tale of love lost, love deferred, and love found is sure to delight.
Was this post helpful?
Let us know if you liked the post. That's the only way we can improve.