Young Llama Thoughts
Adventurous

Christian Friendly

Easy Reading

Humerous

Youth Appropriate
Overall
4.3 Llamas










Review
So, I adore wolves almost as much as I love sheep! So it was no surprise I love this short story; and I definitely think it is very clean for kids and teens! (But be warned! It is very short like only 100 pages or so. I read it all in like half an hour. But I do read fast, so it could just be me!!!)
The book is about a wolf who is getting older and his pack is thinking of replacing him, and a boy who doesn't know the difference between killing and death. It follows them both as they learn the lessons of pride and death.
The book was good, and it gave a beautiful story in only a few pages. There was some mention of blood, some animals get hurt and the boy does want to kill animals. But that's it. Nothing too described.
Over all, I did like this book and I do suggest it; but I would of liked a longer book personally. But maybe that's just me! And I hope you all have a nice day!!!! -The Young Llama Reader.
Pros
A very good short story for kids and teens!
WOLVES!!!!!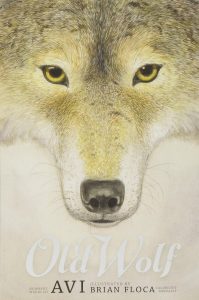 In the computer game world of Bow Hunter—thirteen-year-old Casey's world—there are no deaths, just kills. In Nashoba's world—the wolf world—there have been no kills. For this is March, the Starving Time in the Iron Mountain region of Colorado, when wolves and ravens alike are desperate for food.
With the help of a raven, the miraculous Merla, Nashoba must lead his pack of eight to their next meal. The wolf hates being dependent on a mere bird, but Merla is a bird wise beyond her years.
When Casey's path crosses Nashoba's, the worlds of two very different hunters collide.
Was this post helpful?
Let us know if you liked the post. That's the only way we can improve.