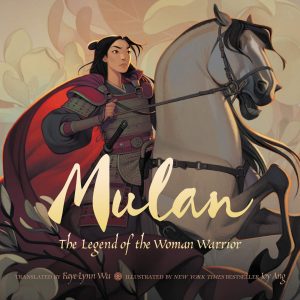 Alright, I have been really lazy with my reading this summer. (I blame Corona) But I really wanted to share this super cute picture book I found filled with GORGEOUS ART!!!! (And yes, it is another Mulan book, I'm in a Disney craze lately!)
But this is a great short book for any kid! It's only a few pages long, but it is just so cute!!!! And I adore the beautiful artwork in it!!!!!! (I'm a sucker for cartoon art, especially if it's Disney!!!!)
The book is very clean and super kid-friendly, and if you are an artist like me!!!! You will want to draw your own version of the art! (Least that's what I did!) Have a great day, and I will try to read more books soon!!!! -The Young Llama Reader.
Was this post helpful?
Let us know if you liked the post. That's the only way we can improve.