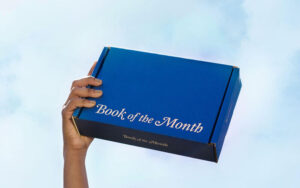 Hey ya'll! I am doing a quick Llama Musing to see if my random idea is something you would like to see happen.
So, some of you know that I used to have a Book of the Month on YoungLlama awhile back. And something broke and I never fixed it and it is currently December's pick of 2021… (Look I have been busy with college, church and life. I will fix it eventually!) Anyways, I had an idea a few weeks ago to maybe do a Book of the Month subscription for Christian kids!
I have seen sooooooo many book subscriptions that I would love if they were clean, and I thought "Why not make one!" It would be a small box with a book pick, some knick-knacks that relate to the book, bookmarks and stickers!!! It would probably be a book for kids 8 and up, though teens and adults could read it too. I think it would be such a cute idea and so much fun to do, but I am wondering what the Llamaings in the crowd think about it?
I would need about 25 people to commit to this to get it off the ground; and I am thinking of doing a starter box for summer. What do you all think? Want to support a fun, Christian-friendly, book website and maybe start my bookstore dream with me?!? -The Young Llama Reader.
Was this post helpful?
Let us know if you liked the post. That's the only way we can improve.