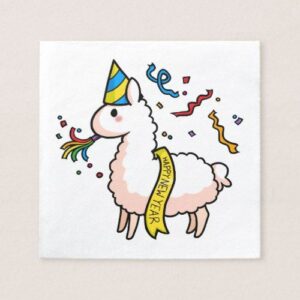 Happy New Year my Llamaings!!!!!! 2022 is now behind us, and I'm not gonna lie, I am thrilled! This year was LONG and tiring. So yay!!!!! 2023!!!!!
So lets do a quick re-cap of 2022. I have posted around 90 book reviews this year. I read closer to 200 books this year. I didn't get to Book of the Month this year… (I was busy ok!) And God healed all of my stomach problems this year! So now I can get gluten and lactose again!!!!! Talk about a crazy year!!!!!!!!
Anyhow, I am expecting absolutely nothing for 2023!  I have no goals, no missions, nothing. God has proved again and again that He is in control, and all my silly little problems are in His hands. So I'm just gonna enjoy 2023. I'm gonna read, review, craft, most likely be super stressed out next semester and just grow Young Llama and enjoy helping all of you!!!!!!!! Happy readings!!!!!!!!!!!!!!!!!!! -The Young Llama Reader.
Was this post helpful?
Let us know if you liked the post. That's the only way we can improve.