Young Llama Thoughts
Adventurous

Christian Friendly

Easy Reading

Humerous

Youth Appropriate
Overall
2.3 Llamas










Review
This book was sent to me by Baker Book House. Here is my review:
I am gruesomely intrigued by this book. It has very weird twists and turns and I would NOT recommend it for anyone under 16, just due to the morbid topics.
The heroine is an abused concert pianist, whom her father takes great advantage of. At his passing, she starts searching out some mysteries that her father kept secret from her. This takes her to a sanitarium (think INSANE asylum!) where she begins to work so that she can locate a missing person. To be PERFECTLY honest…I have not finished this book because I can't bring myself to read it before bed at night.
Overall, I like the author, but this book is definitely lower on my scale of interest.
– The Turtle Reader
Pros
Very Mysterious.
Interesting and engaging.
Cons
Very painful to read…
Kind-of creepy…
Weird…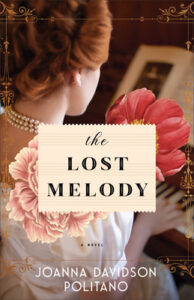 When concert pianist Vivienne Mourdant's father dies, he leaves to her the care of an adult ward she knew nothing about. The woman is supposedly a patient at Hurstwell Asylum. The woman's portrait is shockingly familiar to Vivienne, so when the asylum claims she was never a patient there, Vivienne is compelled to discover what happened to the figure she remembers from childhood dreams.
The longer she lingers in the deep shadows and forgotten towers at Hurstwell, the fuzzier the line between sanity and madness becomes. She hears music no one else does, receives strange missives with rose petals between the pages, and untangles far more than is safe for her to know. But can she uncover the truth about the mysterious woman she seeks? And is there anyone at Hurstwell she can trust with her suspicions?
Fan-favorite Joanna Davidson Politano casts a delightful spell with this lyrical look into the nature of women's independence and artistic expression during the Victorian era–and now.
Was this post helpful?
Let us know if you liked the post. That's the only way we can improve.