Young Llama Thoughts
Adventurous

Christian Friendly

Easy Reading

Humerous

Youth Appropriate
Overall
4.7 Llamas










Review
This is such an amazing end to such an amazing series!!!!!!!!!!!!!! There is action, adventure, murder, magic and AMAZINGNESS!!!!!!
When the four Princes Charming are the prime suspects for the murder of Princess Briar, they have to team up to solve the mystery and save their kingdoms… again… So with yet another adventure full of magical foes, romantic rescues and crazy plots, these princes will have to do their best to save their kingdoms and to not strangle each other in the process…
This book was awesome. There was sooooo much action and adventure, plus funny mistakes and crazy failures!!!!! This book is very kid-friendly and perfect for kids.
There is some magic, and a witch, and a ghost. But none of it is voo-dooy or dark magic. It's more like Glinda the Good-Witch than anything else. So very clean for kids. (Think Narnia)
Over all, I love this series and I very much suggest it!!!!!! This is a must read for any kid!!!!!! -The Young Llama Reader.
Pros
An amazing ending to a great series!!!
Funny, adventurous and awesome!
Cons
Some violence and fighting…
Magic and ghosts…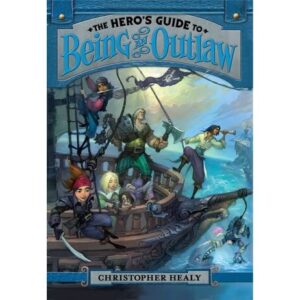 Prince Liam. Prince Frederic. Prince Duncan. Prince Gustav. You think you know those guys pretty well by now, don't you? Well, think again. Posters plastered across the thirteen kingdoms are saying that Briar Rose has been murdered—and the four Princes Charming are the prime suspects. Now they're on the run in a desperate attempt to clear their names. Along the way, however, they discover that Briar's murder is just one part of a nefarious plot to take control of all thirteen kingdoms—a plot that will lead to the doorstep of an eerily familiar fortress for a final showdown with an eerily familiar enemy.
Was this post helpful?
Let us know if you liked the post. That's the only way we can improve.