Young Llama Thoughts
Adventurous

Christian Friendly

Easy Reading

Humerous

Youth Appropriate
Overall
4.3 Llamas










Review
This book is soooooo cute! I love to sew, (I actually just started making dresses) so this book was so much fun to read! It even has illustrations of the designs in the book!!!!!
Chloe is an artist with a love for fashion! So when she gets the chance to sew on her favorite TV show, she jumps right in!… But the competition is fierce and so is the sabotage! Will her designs make the cut?
This book was amazing! Golden Llama! Perfect for girls! I have no complaints!
The way they describe the outfits, awesome. The competition, awesome! The book, AWESOME! It is beautifully written and there are even more books!!!!!
Over all, love. Read it, give it to that little fashion designer who is waiting for her dreams to come true!!!!! -The Young Llama Reader.
Pros
A very cute book for girls!
Great for young girls!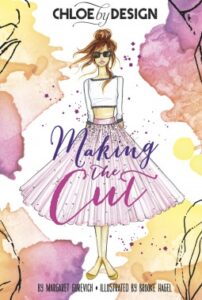 16-year-old Chloe has always loved everything to do with fashion. Clothes, accessories, styling, designing – she knows it all. And when she finds out a new reality series for aspiring teenage designers is holding auditions in her town, she's desperate to win a spot on the show. Chloe knows this is her chance to finally get her designs noticed. But before Chloe can realize her dreams, she has to survive the competition.
Was this post helpful?
Let us know if you liked the post. That's the only way we can improve.