Young Llama Thoughts
Adventurous

Christian Friendly

Easy Reading

Humerous

Youth Appropriate
Overall
4.3 Llamas










Review
Ok so this book is awesome! I got this book awhile back thinking it was going to be magical adventure and was completely surprised by a scientific quest!!!!!!!!!!
This book is about 4 kids, 3 of them have just moved to Crystal Springs in hope that their mother can help their father with his stroke. The other grew up in Crystal Springs with a broken family who was tasked with taking care of the Water Castle, the ancient family home of the Applegates. Now broken ties have to be mended and rivals turned to friends before they can find the secret water hidden in the mystery of the castle…
I LOVED this book!!!!!!! I love legends and mysteries but I was not expecting the twist ending in this book! (I won't spoil anything but I was SHOCKED at the ending! I might of thrown my book…) This book was sooo clean and sooooo good! I could not put it down!!!!!!!
The book at first sounded like it might be going to a magical fountain of youth with all the myths and stuff. But then it ended up being more scientific than I thought and I really enjoyed it! There is some people in the book who get hurt, strokes, broken bones, and fires. Nothing horribly described but some people are hurt. There is also some people who are rude to people of color in the book. Nothing described but I want to slap those jerks.
Over all, I very much suggest this book. It is very clean and good for kids. I hope you all have a good day! -The Young Llama Reader.
Pros
An amazing adventure!
Perfect for kids!!
Adventurous!!!!!
Cons
Mention of people being very sick.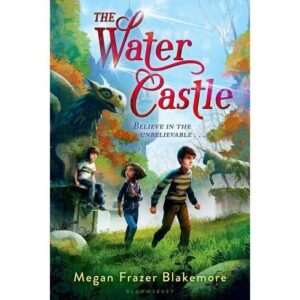 Ephraim Appledore-Smith is an ordinary boy, and up until his father's stroke he lived an ordinary life. But all that changes when his family moves to the Water Castle―their ancestral home in the small town of Crystal Springs. Mallory Green's family has always been the caretakers of the Water Castle―and the guardians of the legendary Fountain of Youth, hidden on the estate grounds. Will Wylie's family has been at war with the Applegates for generations, all because of the Water Castle's powerful secrets. When Ephraim learns of the Fountain, he's sure finding it can cure his dad. With Mallory and Will's help, he embarks on a quest that will blur the lines of magic and science, creativity and discovery, leaving readers left to wonder: Do you believe in the unbelievable?
Was this post helpful?
Let us know if you liked the post. That's the only way we can improve.