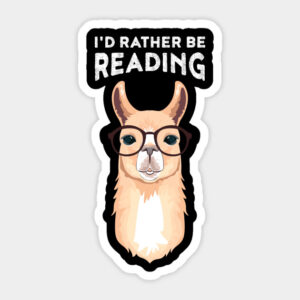 Hola my Llamaings! I am here to tell you I am retiring… for the next 2 weeks. My finals are coming up, I got papers to write, projects to finish and a lot of homework to do!!!!! So, I'm taking a mini break so I can finish a that and find more books for you!
I know, it's sad but I'm really overwhelmed with life so I just need some time to relax, finish my finals and find some more books. Till then my readers!!!!! -The (relaxing) Young Llama Reader.
Was this post helpful?
Let us know if you liked the post. That's the only way we can improve.