Young Llama Thoughts
Adventurous

Christian Friendly

Easy Reading

Humerous

Youth Appropriate
Overall
3.1 Llamas










Summary
This book was pretty good for the story of Joseph. Joseph is one of my favorite characters in the Bible and I have read quite a few books on him. And I think Jill Eileen Smith did a great job on his story.
This story is not only about Joseph but on one of his brothers as well, Judah. Both of their stories have some rough patches, twists and turns, and definitely some God moments. While this book doesn't cover every moment, Smith gives you an amazing interpretation on what life was like for these two brothers. Life was hard in these times, and it was nothing like what we see today. I think Smith did a great job on capturing that.
You will notice that this book doesn't rank very high in the scoring. That's not because this book was bad. I really enjoyed it. The reason why I ranked this book lower was because it covers a lot of personal and even hard topics with this story. Joseph's life was pretty tough, but Judah, in many ways, had a harder time. This book has quite a few adult topics inside. Judah's sons make several bad choices. Judah makes a few as well. And this book does cover a lot on the intimacies between a man and wife. Also, you can't forget about Potipher's wife. These things don't make the book bad, however if you want a realistic story of Joseph and Judah you need to be prepared for this.
Overall, Jill Eileen Smith tries to give you the most accurate story she can to these times. She digs deeper than most ever do, and that's why she is such a wonderful author. I really enjoyed this book. It gave me a new insight to the story and especially to Judah. I would say that this story is for adults, not children or youth. It teaches you a lot on their culture and what the times were really like. I absolutely recommend this book to adults who are eager for a good read and even to learn something. Hope you liked my review!
– The Tiger Reader
Pros
Educational
Christian-friendly
Great Characters
Cons
Touches on personal topics
Not meant for kids or teens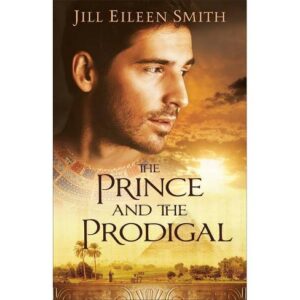 Joseph is the pampered favorite son of the patriarch Jacob. His older brothers, deeply resentful of his status in the family, take advantage of the chance to get rid of him, selling him to slave traders and deceiving their father about his fate. It seems like their troubles are over. But for Joseph and older brother Judah, they are just beginning.
While Joseph is accused of rape and imprisoned, Judah attempts to flee the memory of his complicity in the betrayal of his younger brother. After decades apart, the brothers will come face-to-face in a stunning role reversal that sees Joseph in a position of great power while Judah begs for mercy. Will forgiveness or vengeance win the day?
Bestselling and award-winning author Jill Eileen Smith brings her considerable research and imaginative skills to bear in this vivid retelling of one of the most popular stories found in Scripture–a story of jealousy, betrayal, and a reconciliation that only God could bring about.
Was this post helpful?
Let us know if you liked the post. That's the only way we can improve.