Young Llama Thoughts
Adventurous

Christian Friendly

Easy Reading

Humerous

Youth Appropriate
Overall
4.4 Llamas










Review
Ok, this book is such a good story made for the historical romance book lovers! It was funny, interesting, adventurous and such a good book that I devoured in 3 hours! (If I love a book, I will be finishing it that day. So this one was good!)
This book was sent to me by Baker Book House and is about a Irishman who wants nothing to do with his families jewelry store and a young British lady who wants an adventure that will fill the longing in her heart that her arranged engagement keeps tearing open. When she starts working as an apprentice in his store, then their lives really start getting entangled!
This book was sooooo good! The romance, action and jewelry made with love was very interesting to read about. The book is clean, with only one mention of a waitress flirting by bending down farther than she had to, to serve a drink. There is some violence, raids where people get hurt or killed. Houses on fires and… I think that's it!
Over all, I loved this book! It was soooo good and very clean; perfect for young ladies looking for historical fiction. I will be looking for more books by this author, and I hope you have a wonderful day! -The Young Llama Reader.
Pros
A funny, interesting, cute love story made for young women!
An engaging fun book!
Christian-friendly!
Cons
Some adult things mentioned.
Violence like fire and such…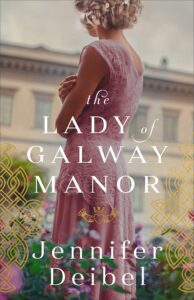 In 1920, Annabeth De Lacy's father is appointed landlord of Galway Parish in Ireland. Bored without all the trappings of the British Court, Annabeth convinces her father to arrange an apprenticeship for her with the Jennings family–descendants of the creator of the famed Claddagh Ring.
Stephen Jennings longs to do anything other than run his family's jewelry shop. Having had his heart broken, he no longer believes in love and is weary of peddling the ÒliesÓ the Claddagh Ring promises.
Meanwhile, as the war for Irish independence gains strength, many locals resent the De Lacys and decide to take things into their own hands to display their displeasure. As events take a dangerous turn for Annabeth and her family, she and Stephen begin to see that perhaps the "other side" isn't quite as barbaric and uncultured as they'd been led to believe–and that the bonds of friendship, love, and loyalty are only made stronger when put through the refiner's fire.
Was this post helpful?
Let us know if you liked the post. That's the only way we can improve.