Young Llama Thoughts
Adventurous

Christian Friendly

Easy Reading

Humerous

Youth Appropriate
Overall
3.9 Llamas










Review
This book was sent to me by Baker Book House, and it is amazing! I loved the romance, mystery, plot line and writing style. It was engaging and a very good book for young ladies! This is one book I could not put down till the very last page!!!
The book is about a young woman who's family is in a bit of a crisis. When Meg's mother gets extremely ill and her father has decided to sell the family lobster business, she isn't exactly sure what to do. But when she hears it might be sold to her arch nemesis since high school, Meg decides she will take up the ropes, (quite literally) and handle the business instead. In a competition to see who will get the business, Oliver doesn't seem like the bad guy he once was. And Meg might just be swept in by the tide of her heart.
I loved this book. It was soooooo good, that I couldn't put the book down till I finished it! There was a lot of drama, romance, a little bit of mystery and a some very sweet heartbreaking parts. This book is about acceptance and love. And I very much suggest it to young women 14 and up. But do be warned there is some mention of kissing. Not like "Passionate" passionate kissing, but what I call passionate kissing.
Over all, what a beautiful book. I most definitely suggest this book to any women and I hope you all have a great day! -The Young Llama Reader.
Pros
A beautifully written story perfect for young ladies!
Christian-friendly!
Funny and engaging!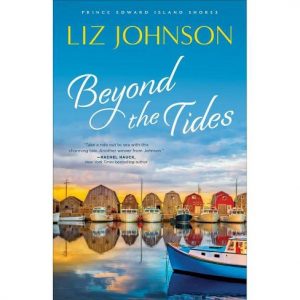 When Meg Whitaker's father decides to sell the family's lobster-fishing business to her high school nemesis, she sets out to prove she should inherit it instead. Though she's never had any interest in running the small fleet–or even getting on a boat due to her persistent seasickness–she can't stand to see Oliver Ross take over. Not when he ruined her dreams for a science scholarship and an Ivy League education ten years ago.
Oliver isn't proud of what he did back then. Angry and broken by his father walking out on his family, he lashed out at Meg–an innocent bystander. But owning a respected fishing fleet on Prince Edward Island is the opportunity of a lifetime, and he's not about to walk away just because Meg wants him to.
Meg's father has the perfect solution: Oliver and Meg must work the business together, and at the end of the season, he'll decide who gets it. Along the way, they may discover that their stories are more similar than they thought . . . and their dreams aren't what they expected.
Bestselling author Liz Johnson invites you back to Prince Edward Island for a brand-new series about family, forgiveness, and the kind of love that heals all wounds.
Was this post helpful?
Let us know if you liked the post. That's the only way we can improve.