Young Llama Thoughts
Adventurous

Christian Friendly

Easy Reading

Humerous

Youth Appropriate
Overall
3.8 Llamas










Review
Awwww… This book is a beautiful book on love, forgiveness and peace. And I might of cried a little bit while reading it… But it was BEAUTIFUL!!!!! (And a little bit sad! But the good kind of sad with a happy ending!)
This book is about a woman who was horribly scarred, who hears about forgiveness. A doctor haunted by his past cowardice hiding in his own shame. A young woman learning about a world that was hidden from her. A young man determined to help everyone even if it ruins his business. And a piper, who is willing to work hard to see the good in everyone… even when they won't see it in themselves…
I ADORE this book! It is written simply and short, but with style. Almost like an allegory. There is romance, hope, forgiveness and sooooo much love! And some violence… There is mention of the study of animals in semi gruesome ways… And the main character was horribly scarred by an explosion. Other than that, this book is just amazing!
Over all, I totally suggest this book!!!!! It is on my church organization's website. The UPCI'S www.PentecostalPublishingHouse.com And I hope you all have an fantastic day! -The Young Llama Reader.
Pros
A beautiful story about love and forgiveness!
Christian-friendly!!!!
Perfect for girls 12 and up!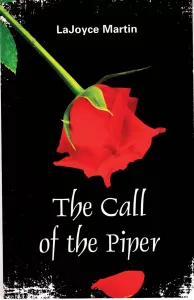 ofThis book is about forgiveness. Said a great pioneer lady: 'Forgiveness saves the expense of anger, the cost of hatred, the waste of spirits.' Betrayed by the man she loved, Kara Dover is bitter. Didn't she save his life, taking the blast of the explosion herself-and bearing the scars? And in his cowardice, didn't he go away and marry someone else? Locked in her own dark prison, Kara shuts herself away from the outside world. Then comes the piper into her life, and he suggests that she will never be free of the chains that bind her spirit until she forgives. Nevertheless, as a hostess to the idea of forgiving, Kara serves it only bitterness. 'I cannot forgive! I won't even try!' she cries. Can the piper lead her to the light?
Was this post helpful?
Let us know if you liked the post. That's the only way we can improve.