Young Llama Thoughts
Adventurous

Christian Friendly

Easy Reading

Humerous

Youth Appropriate
Overall
3.8 Llamas










Review
Ok, this book is just plain beautiful! It is a roller-coaster of emotions and I am in love with it soooooooo much! This book is a topic that is argued over a lot; but I think the kids of the next generation really need to read about it to understand it. It is about illegal immigration from Mexico. I know that is a very sore subject for everyone. But it's part of our world. So here is a beautiful book that explains the immigrants side.
This book is about Efrén and his family. Both his parents are undocumented, so they live on a very thin edge of life. But when his mother is deported back to Mexico, Efréns whole life comes crashing down around him. Trying to balance his life, his siblings life, school and taking care of his whole family feels hopeless without his mother. But maybe he can be his own Soperboy and save the day!
I LOVED this book. It is beautiful, easy for young kids to read and understand. And explains a lot of Efréns side of the story. However, there is a lot of anger towards the government and the soldiers protecting America. Plus, Efréns family lives in a constant state of fear. Sooo… it's a good book, but not a completely happy book.
Over all, I think this book did a beautifully job of showing a very difficult problem in America. I suggest this book to kids 8 and up. And I hope you all have an amazing day! -The Young Llama Reader.
Pros
A very beautiful book.
A realistic representation of our real world.
Kid-friendly.
Cons
Mention of illegal immigrants.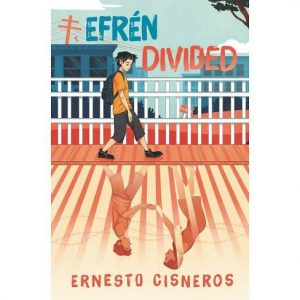 Efrén Nava's Amá is his Superwoman—or Soperwoman, named after the delicious Mexican sopes his mother often prepares. Both Amá and Apá work hard all day to provide for the family, making sure Efrén and his younger siblings Max and Mía feel safe and loved.
But Efrén worries about his parents; although he's American-born, his parents are undocumented. His worst nightmare comes true one day when Amá doesn't return from work and is deported across the border to Tijuana, México.
Now more than ever, Efrén must channel his inner Soperboy to help take care of and try to reunite his family.
A glossary of Spanish words is included in the back of the book.
Was this post helpful?
Let us know if you liked the post. That's the only way we can improve.