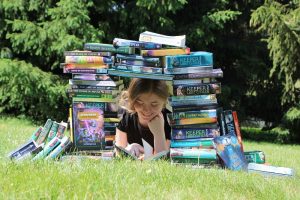 It's my Birthday!!!!!! Well, technically yesterday was. I am officiously 18!!!!!!!!! I have been running this website for almost 3 years now… And now I am an official adult I suppose I will have to quit and get a real job… KIDDING! I will still be reviewing and posting books probably the rest of my life!
Anyways, some fun facts about me. I LOVE to read! Everything from fantasy to sci-fi to Christian-fiction! I am gluten-free lactose-free and egg free… So finding food is "fun". I LOVE sheep, but llama's are cute too. I am a Christian, so all the books I read MUST line-up with my beliefs. If there is a book that is creepy and goes against any part of my religion I WILL not read it. I am a "fairy" big fan of fairy tales and mysteries! I am an even bigger fan of Star Wars. And I am a sucker for a good, clean romance. (Especially if it's funny too!)
Ok enough about me! More about new books!!!!! I will be reviewing the Young Captain Nemo series soon! And a new sci-fi series as well!!!!!! I am on the lookout for more books too. But finding good clean series is waaaayyyyy hard! So "see" you soon!!!!!!! -The Young Llama Reader.
Was this post helpful?
Let us know if you liked the post. That's the only way we can improve.