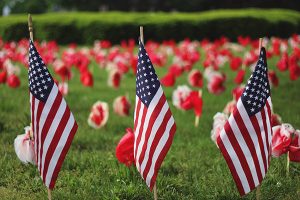 Happy Memorial Day my Llama Friends! This day is a very beautiful day in America. This is a day where we celebrate and remember those who lost their lives fighting for our freedom.
Some parts of this day are sad. There are families who lost someone and this is a day to remember that person. But it is also a day to celebrate our freedoms and get together with family! A day to smile, love others and thank God for this beautiful country.
I am back on YoungLlama weekly now! My little break helped me find a few more books so… MORE REVIEWS COMING SOON! Till then, have fun with your family, smile, love and live! -The Young Llama Reader.
Was this post helpful?
Let us know if you liked the post. That's the only way we can improve.