Young Llama Thoughts
Adventurous

Christian Friendly

Easy Reading

Humerous

Youth Appropriate
Overall
4.2 Llamas










Review
I LOVED the 1st book in the series, and this one is just as good!!!!!!! It's full of romance, friendship and lots of laugh! This book is quite the adventure and is filled with all the humor, action and emotion that keeps you reading to the very end!!!!!!!!!!
The book is the 2nd one about this girl who was born without arms. She just wants to fit in and maybe find some romance; but instead she finds out kids can be sooooo much crueler than she thought. And she has to learn to look past the bullies and shine just for who she is!
The book was super clean, with only a few rude bullies being mean. But the story of a girl learning to be herself!!!!… It is just so beautiful to read!!!
Over all, this is a great book for teens!!!!!! And a must read!!!!!!!! I hope you all have an amazing day! -The Young Llama Reader.
Pros
Cute romance and amazing friendships!
Very good book for teens!
Cons
Very rude bullies and mean comments…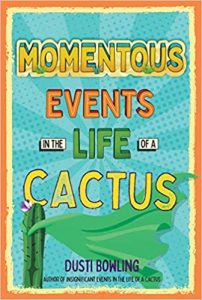 Just as Aven starts to feel comfortable in Stagecoach Pass, with her friends and schoolmates accustomed to her lack of "armage," everything changes once again. She's about to begin high school . . . with 3,000 new kids to stare at her. And no matter how much Aven tries to play it cool, nothing prepares her for the reality. In a year filled with confusion, humiliation, and just maybe love, can Aven manage to stay true to herself?
Was this post helpful?
Let us know if you liked the post. That's the only way we can improve.