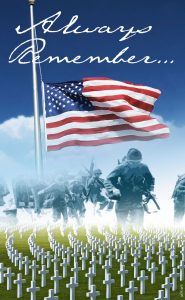 Happy Memorial Day my Llama Friends! I know this is usually the day where there is no school and we all go get to see our family's!… But not this year…. Instead, we are stuck inside with the same people we've been stuck inside with for 2 months…. I am starting to lose it!!!!!!
But today's not about me, it's about our beloved soldiers who gave their lives for our freedom! And even though, now-a-days those freedoms are starting to disappear… we should honor their memories anyway! For through their sacrifice… We are STILL FREE!!!!!!!!
Happy Memorial's Day! -The Young Llama Reader.
Was this post helpful?
Let us know if you liked the post. That's the only way we can improve.