Young Llama Thoughts
Adventurous

Christian Friendly

Easy Reading

Humerous

Youth Appropriate
Overall
3.4 Llamas










Review
Yaaaayyy!!!!!!! I have been waiting for this book to arrive from Tyndale for like EVER! And then it showed up Saturday and I dropped everything I was doing and started reading it! (You need to go sign up for the Tyndale Reading Rewards program. I got this for free by earning points!!!!!)
This story is about a girl from an abusive family who seeks refugee in the Union army during the Civil War. Though the army is hard and she is in the middle of danger, Cassie is safer than she could be at home. Unless someone finds out her secret… And the handsome photographer seems to be the only one who is going to see pass her disguise… But would that be such a bad thing?
OK this book was AWESOME!!! It's like Mulan but during the Civil War. I adored it!!!!! Though this is in no way a kids book, 16 and up girls!!!! There is a lot of violence, (duh it's war!) people getting shot, blown up, missing limbs and sometimes heads… It is not a pretty read sometimes… (But it is an amazing read about forgiveness and love)
Over all, READ IT!!!!! I totally suggest this book and I can not wait to read it again!!!!!!! Bye! -The Young Llama Reader.
Pros
An amazing book for young women!!!!
Perfect for Civil War fans!
FANTASTIC!!!!!
Cons
War and violence…
Mention of abuse…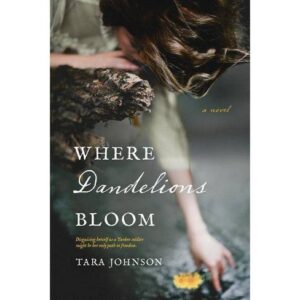 Cassie Kendrick is on the run. Her abusive father arranged her marriage to a despicable man, but she's discovered an escape. Disguised as a man, Cassie enlists in the Union army, taking the name Thomas Turner. On the battlefields of the Civil War, keeping her identity a secret is only the beginning of her problems, especially after she meets Gabriel Avery, a handsome young photographer.
Anxious to make his mark on the world and to erase the darkness and guilt lurking from his past, Gabriel works with renowned photographer Matthew Brady to capture images from the front lines of the war. As Gabriel forges friendships with many of the men he encounters, he wonders what the courageous, unpredictable Thomas Turner is hiding.
Battling betrayal, their own personal demons, and a country torn apart by war, can Cassie and Gabriel learn to forgive themselves and trust their futures to the God who births hope and healing in the darkest places?
Was this post helpful?
Let us know if you liked the post. That's the only way we can improve.