Young Llama Thoughts
Adventurous

Christian Friendly

Easy Reading

Humerous

Youth Appropriate
Overall
4.2 Llamas










Review
Ok, I got this book and I didn't actually think it was going to be this good. I got it for young girls, thinking it would be good for 8 and up. And it was!
This book is about Pippa Park. A girl who is Koren American, loves basketball, and loves any food her brother-in-law makes! When she gets a basketball scholarship to a big fancy school, she takes it! But when the stress of school piles on, a new crush forms, a mystery slowly unravels and someone starts sending her anonymous messages threatening to expose her carefully built school personnel. She knows she's in for it now…
I LOVED this book! It was funny, engaging, and very clean. There is some mention of comments on Asians. But other than that, it is very clean.
Over all, I very much suggest this book! Eight and up, and I hope you have an fantastic day! -The Young Llama Reader.
Pros
A VERY good book for kids and teens!
Funny, clean and fun!
Greta book for girls!!!!!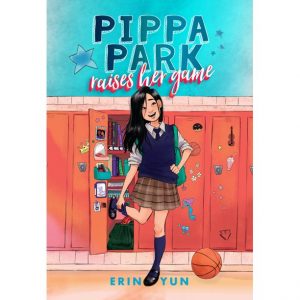 Life is full of great expectations for Korean American Pippa Park. It seems like everyone, from her family to the other kids at school, has a plan for how her life should look.
When Pippa gets a mysterious basketball scholarship to Lakeview Private, she jumps at the chance to reinvent herself. At school, Pippa juggles old and new friends, a crush, and the pressure to get As and score points while keeping her past and family's laundromat a secret from her elite new classmates.
But when Pippa begins to receive a string of hateful, anonymous messages via social media, her carefully built persona is threatened. As things spiral out of control, Pippa wonders if she can keep her old and new lives separate, or if she should even try.
Was this post helpful?
Let us know if you liked the post. That's the only way we can improve.