Young Llama Thoughts
Adventurous

Christian Friendly

Easy Reading

Humerous

Youth Appropriate
Overall
4.1 Llamas










Review
This book was sent to me by Baker Book House, and it is AMAZING!!! I seriously enjoyed this book and could not put it down!!!! (Though there were a few kind-of sad parts that broke my heart, the book just really captured my attention and was very enjoyable to read!)
The book is about this woman trying to figure out where she came form, and a man 24 years in the past trying to figure out how to care for a homeless newborn. The story of love, hope and new beginnings really just interests you till the end!
Now, this is a 16 and up book due to some adult things mentioned. (Only mentioned, never described.) I might have to use code words here… A man gets paid from other men for a woman. (Only mentioned) And there is also mention of abused women, and abandoning a baby besides the highway.
Over all, this book (even with the few adult parts) is amazing and a MUST READ!!!! I highly enjoyed unraveling the mystery and reading through this woman's life! -The Young Llama Reader.
Pros
A very heart-warming book for girls!
Cons
Mention of abuse, and REALLY adult topics not suitable for kids. 16 and up!!!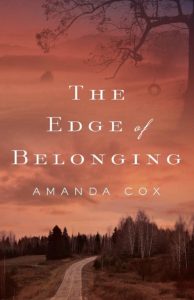 When Ivy Rose returns to her hometown to oversee an estate sale, she soon discovers that her grandmother left behind more than trinkets and photo frames–she provided a path to the truth behind Ivy's adoption. Shocked, Ivy seeks clues to her past, but a key piece to the mystery is missing.
Twenty-four years earlier, Harvey James finds an abandoned newborn who gives him a sense of human connection for the first time in his life. His desire to care for the baby runs up against the stark fact that he is homeless. When he becomes entwined with two people seeking to help him find his way, Harvey knows he must keep the baby a secret or risk losing the only person he's ever loved.
In this dual-time story from debut novelist Amanda Cox, the truth–both the search for it and the desire to keep it from others–takes center stage as Ivy and Harvey grapple with love, loss, and letting go. (less)
Was this post helpful?
Let us know if you liked the post. That's the only way we can improve.