Young Llama Thoughts
Adventurous

Christian Friendly

Easy Reading

Humerous

Youth Appropriate
Overall
4.4 Llamas










Review
LOVE IT!!!!!! I absolutely adore Annie Douglass Lima's Krillonian Chronicles, and this book is the 3rd and last one is this amazing series!!!!! (Plus I know the author… Hi Ms. Annie!!!!)
This series is about a slave boy named Bensin, and his owner, Steene. This book is about when Bensin is finally free, but Steene is now a slave. And it is such a beautiful story, about them trying to figure out how to get their family back together!
I love this series, and this book is even better than the last ones!!!! It is set in the modern day after the first 2 books, and is full of adventure and action! Their is violence in it. People getting sold into slavery, slaves getting hit or whipped, gang activity and some blood. But it is very clean violence, and not to described. (I would say most definitely a teen book. 12 and up!!)
Over all, A MUST READ FOR ANY TEEN!!!! I totally suggest this book to boys and girls 12 and up, and I hope you all have a great day! -The Young Llama Reader.
Amazon Link!
Pros
AWESOME book for teens!
A great read for both girls and boys, (mostly boys!)
A Beautiful ending to one of my favorite series!!!!!!
Cons
People being sold into slavery
Slaves getting punched or whipped…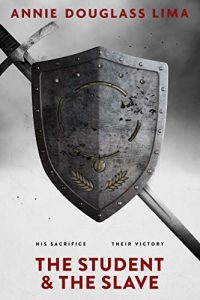 Is this what freedom is supposed to be like? Desperate to provide for himself and his sister Ellie, Bensin searches fruitlessly for work like all the other former slaves in Tarnestra. He needs the money for an even more important purpose, though: to rescue Coach Steene, who sacrificed himself for Bensin's freedom. When members of two rival street gangs express interest in Bensin's martial arts skills, he realizes he may have a chance to save his father figure after all … at a cost.
Meanwhile, Steene struggles with his new life of slavery in far-away Neliria. Raymond, his young owner, seizes any opportunity to make his life miserable. But while Steene longs to escape and rejoin Bensin and Ellie, he starts to realize that Raymond needs him too. His choices will affect not only his own future, but that of everyone he cares about. Can he make the right ones … and live with the consequences?
Was this post helpful?
Let us know if you liked the post. That's the only way we can improve.